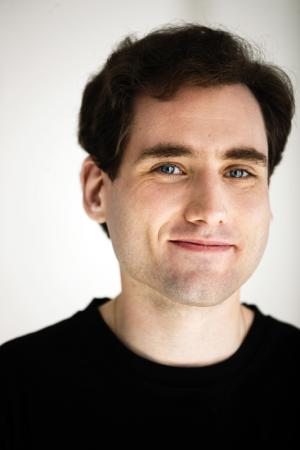 Boris Giltburg
Piano
"Giltburg judges the pace and colour so adroitly that the music feels entirely fresh, building climaxes with patience and care for beauty of sound " Financial Times,5 stars, April 2019
The young Moscow-born, Israeli pianist is lauded across the globe as a deeply sensitive, insightful and compelling interpreter. He has appeared with many leading orchestras worldwide, such as Philharmonia Orchestra, London Philharmonic, NHK Symphony, Israel Philharmonic , WDR Koeln, Deutsche Kammerphilharmonie, Orchestre National du Capitole de Toulouse, Rotterdam Philharmonic, Helsinki Philharmonic, St Petersburg Philharmonic, Baltimore, Nashville and Seattle symphonies. He made his BBC Proms debut in 2010, his Australia debut in 2017 (with the Adelaide and Tasmanian Symphony orchestras) and has frequently toured to South America and China. He has played recitals in leading venues such as Hamburg Elbphilharmonie, Carnegie Hall, London Southbank Centre, Auditorium Radio France, Toppan Hall Tokyo and Shanghai Oriental Arts Centre.
To celebrate the Beethoven anniversary in 2020 Giltburg embarks upon a unique project to learn all the sonatas across the year, filming and blogging about the process as he goes, and appearing on BBC TV. He is recording the complete Beethoven piano concerti for Naxos with the Royal Liverpool Philharmonic and Vasily Petrenko, for release in Autumn 2019 onwards; and he plays all the concerti in three days with the Brussels Philharmonic at the Flagey Piano Festival.
Other highlights of 19/20 include performances of the Rachmaninov Preludes at Bozar, Wigmore and for his debut in the Master Pianists series at the Amsterdam Concertgebouw; he also plays recitals at the festivals of Rheingau, Dresden, Dvorak Prague and Liszt Raiding. He is resident artist with the Valencia Symphony across the season, and also returns to the Oslo Philharmonic, Netherlands Philharmonic, Hong Kong Philharmonic and Utah Symphony.
He has a close relationship with the Pavel Haas Quartet, winning a Gramophone Award 2018 for their Dvorak Piano Quintet on Supraphon, and joining them in 19/20 at the Wigmore, Bristol and Cambridge. They will also embark on a US and North America tour, performing in Kansas City, Salt Lake City, Vancouver, Quebec and Montreal.
In 2018 he also won Best Soloist Recording (20/21st century) at the inaugural Opus Klassik Awards for his Naxos recording of Rachmaninov's 2nd Piano Concerto with the Royal Scottish National Orchestra and Carlos Miguel Prieto, coupled with the Etudes-Tableaux. He won a Diapason d'Or for his first concerto recording - the Shostakovich concerti with Vasily Petrenko and the Royal Liverpool Philharmonic, coupled with his own arrangement of Shostakovich's 8th String Quartet; and his Schumann and Beethoven solo discs on Naxos have been similarly well received. His 2012 Orchid release of the Prokofiev Sonatas was shortlisted for the critics' award at the Classical Brits. Latterly his Rachmaninov Preludes and Liszt Transcendental Etudes once again attracted rave reviews.
Born in 1984 in Moscow, Boris Giltburg moved to Tel Aviv at an early age, studying with his mother and then with Arie Vardi. He went on to win numerous awards, most recently the second (and audience) prize at the Rubinstein in 2011, and in 2013 he won first prize at the Queen Elisabeth Competition, catapulting his career to a new level. In 2015 he began a long-term recording plan with Naxos Records.
Boris is an avid amateur photographer and blogger, writing about classical music for a non-specialist audience.

2019/20 season / 549 words. Not to be altered without permission.